Organisers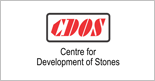 The Centre for Development of Stones (CDOS) is a Centre of Excellence and reference point for the entire dimensional stone industry and serves as a catalyst for synergetic relationship between various segments of the industry. CDOS is the only organization of its kind in India covering the entire gamut of the dimensional stone sector and members of trade & industry are active members of CDOS. The CDOS campus, with stateof-the-art facilities, is situated at Jaipur, the capital of Rajasthan, India.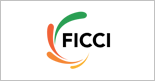 Federation of Indian Chambers of Commerce and Industry (FICCI), the largest and oldest apex organization of Indian business & industry is the rallying point for free enterprises in India. It has empowered Indian Businesses in changing times to shore up their competitiveness & enhance their global reach. With a nationwide membership of over 1500 corporates and over 500 chambers of commerce and business associations, FICCI espouses the shared vision of Indian business and speaks directly and indirectly for over 2,50,000 business units. FICCI organizes a large number of events including Exhibitions, Conferences, Seminars, Business Meets etc. for promoting Indian Industries across the globe.
Jaipur Architecture Festival Brochure
Architects, environmentalists, policy makers, artists, students, academicians, government, scientists, conservationists and designers from India, Australia, France, Taiwan, Sri Lanka, Bangladesh and SAARC countries - meet at Jaipur to exchange ideas.